Why Function in Design is Important by Tobi Fairley, CreativeLive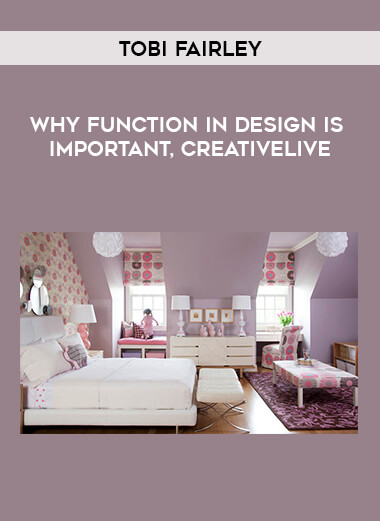 Salepage : Why Function in Design is Important by Tobi Fairley, CreativeLive
Courses Content
Brought to you by House Beautiful Magazine, award-winning interior designer Tobi Fairley returns to CreativeLive for her third workshop on creating a functional, beautiful space for the way you really live.
Tobi will show you how to merge style with function. Tobi will teach you how to make use of every square foot of your space — whether that space is large and spacious or small and compact.
You'll learn about spatial planning, including how to read and use floor plans, as well as how to maximize small spaces and make the most out of large rooms (without blowing your budget on more furniture). Whether you're redesigning your home office space or studio apartment, Tobi will give you the tools you need to make your space function perfectly just for you.
File size: 8.5GB
Author
Why Function in Design is Important by Tobi Fairley, CreativeLive
More Courses From : Why Function in Design is Important by Tobi Fairley, CreativeLive