Support and Resistance Trading by Tradimo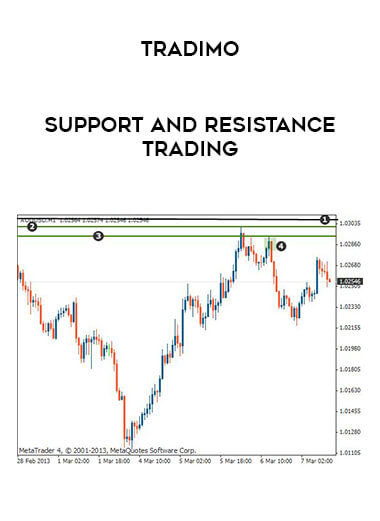 Salepage : Support and Resistance Trading by Tradimo
Courses Content
Learn a starter strategy that can be used in any time frame and instrument
This strategy shows you how to apply support and resistance to the financial markets, step-by-step, in a real live market environment. Presented by a former prop-trader and tradimo coach, this strategy is a stepping stone into more advanced and discretionary methods of trading.
Support and resistance is one of the most common ways to find entries and exits in the markets – it is usually one of the first discretionary strategies traders learn and also one of the most difficult to master due to the fact that is not easy to find a set of rules to trade by.
This strategy will give you a set of rules that you can apply for you to get used to trading with support and resistance – it is great for beginners looking for some guidance when venturing into discretionary trading.
In this course, you will learn:
the first steps towards discretionary trading
how to use one of the most powerful methods of trading
how to find high paying trades on higher time frames
breakout and counter-trend techniques
how to fine tune entries in different markets
File size: 243MB
Author
Support and Resistance Trading by Tradimo
More Courses From : Support and Resistance Trading by Tradimo