Master Technical Analysis & Chart Reading Skills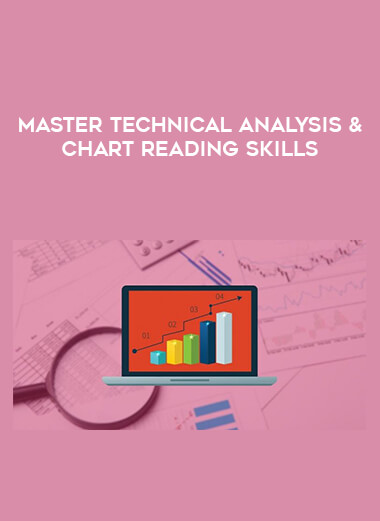 Salepage : Master Technical Analysis & Chart Reading Skills
Courses Content
Product Description
What you'll learn
✅Master Technical Analysis, Volume analysis and Chart reading skills
✅Become an expert in Chart reading skills
Requirements
✅Basic understanding of Markets and Stock or Options trading
Description
TECHNICAL ANALYSIS, VOLUME ANALYSIS AND CHART READING MASTERY BUNDLE
Take your understanding of Technical analysis, Volume analysis, Chart reading skills and Smart Money to nothing short of "Mastery" with this bundle
MASTER TECHNICAL ANALYSIS
Technical analysis has become extensive in recent years. We study the psychology of technical analysis and why they work 60 to 70% of the time. There are several categories of technical analysis – Price indicators, Support and Resistance levels, Momentum indicators, Volume indicators, Oscillators and Statistical price movement indicators. We cut through all the noise and show you why there are 4 or 5 indicators you should study and that's all you really need to make informed entry and exit decisions. Technical analysis is a self-fulfilling prophecy and gives deep insight into crowd behavior.
What you will master
✅What is Technical Analysis and why is crowd psychology an important factor in markets
✅Why does technical analysis work only 60 to 70% of the time
✅Why are Price indicators called "lagging" indicators
✅What are potential "leading" indicators
✅A study of Moving averages and which ones are helpful
✅What are the best indicators for short, medium and long term trends
✅Why do we need a "confluence" of indicators to make a decision
✅Why the Bollinger Bands are a cool indicator
✅Adjusting technical indicators to match your trading timeframe
✅Why technical analysis "works until it doesn't"
SECTION 1
Lecture I –  What is Technical Analysis
Technical analysis is primarily a study of Crowd psychology and crowd behavior. If a certain number of people act in unison at a certain time, and other people can observe this group of people taking a certain action, then they are motivated to join in. And it becomes a self-fulfilling prophecy. Technical analysis is a very powerful force in the markets, but it has limitations. This Introductory lecture explains these details.
Author
Master Technical Analysis & Chart Reading Skills
More Courses From : Master Technical Analysis & Chart Reading Skills