Learn Trade with Smart Money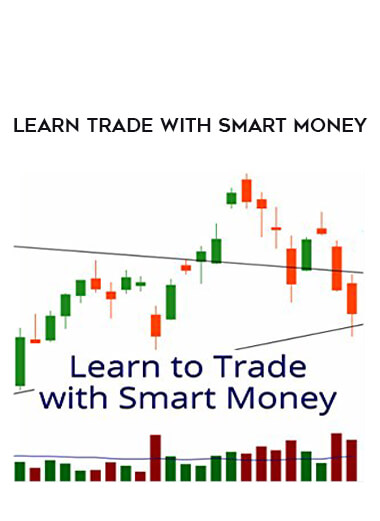 Salepage : Learn Trade with Smart Money
Courses Content
Product Description
In this Trading with Smart Money tutorials series, we will cover all the features of Trading and Smart Money. You will learn from the basic to advance level features of Trading and Smart Money as we progress in these tutorials series.
How does the market really work?
All financial markets work on the universal law of Supply and Demand.
Law of Demand– The higher the price of an item, the fewer the demand (buyers don't want to buy at a higher price), and the lower the price, the higher the demand (buyers want to buy at a low price)
Law of Supply– The higher the price of an item, the higher the supply (sellers want to sell at a higher price) and lower the price, lower the supply (sellers don't want to supply at a lower price
So prices go up to find sellers and then go down to find buyers
Let's think from the perspective of a big player/smart money(SM). Smart Money (SM), what they do is remove the floating supply of stock by buying, this process is called accumulation. Now they have the power to move the stock up or down.
When general market conditions appear favorable, the Smart Money can then mark up the price of the stock At some time in the future, a point will be reached when the SM will take advantage of the higher prices obtained in the rally to take profits by beginning to sell the stock back to the uninformed traders/investors. This is now called the distribution phase.
Why does the price move?
What truly moves the price is AGGRESSION. If the price goes up, then the buyers are more aggressive. If it goes down, then sellers are more aggressive.
If you are aggressive, you want to buy or sell NOW. If you want something NOW and you want to be 100 % sure you will get it, you need to use MARKET ORDER. This type of order means that whatever the price is, your order will get filled. In other words: you place a MARKET ORDER to buy or sell immediately at the best available current price
It is the aggressive market participants, who drive the price aggressively up or down with their market orders. This is the true reason why the price moves. After accumulation or distribution, the smart money AGGRESSIVELY move price higher or lower
Author
Learn Trade with Smart Money
More Courses From : Learn Trade with Smart Money