How I Made 860 Percent Profit – Forex Trading Competition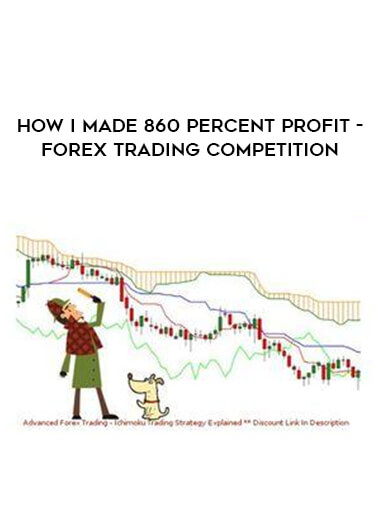 Salepage : How I Made 860 Percent Profit – Forex Trading Competition
Courses Content
Product Description
In this course the winner of a recent international Forex trading competition (860% return in 2 months) openly reveals and shares all the techniques, strategies, tools and approaches used that gave him the edge to nose ahead of the competition by almost 200%. He did not use rocket science, so after doing this course there should be no reason why your own Forex trading should not take a quantum leap forward in the next year.
This course is presented by his mentor Alex du Plooy and the content comes from numerous email, Skype and Team Viewer conversation sessions. He has known and been mentored by Alex for over 5 years.
The content of the course be simple and clear and should motivate and inspire you to achieve improved Forex trading results. It mainly consist of videos and quizzes. Many example and explanations are given as well as an analysis of the winning trading statement
(Read more about this course on the official course page.)
Alex du Plooy bio
Retired early after a corporate career during which positions of Financial Director and Chief Operation Officer were held in multinational Pharmaceutical and medical multinational companies. Before this I accumulated financial Honours and Masters Degrees and qualified as a Chartered Accountant.
Author
How I Made 860 Percent Profit – Forex Trading Competition
More Courses From : How I Made 860 Percent Profit – Forex Trading Competition