FX Mastery Forex Indicator MT4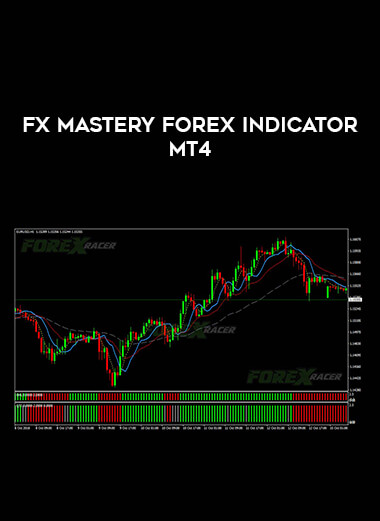 Salepage : FX Mastery Forex Indicator MT4
Courses Content
Product Description
FX MASTERY is a Non-Repaint trading system. The brand new FX MASTERY trading software has been developed to provide you with precise and accurate BUY/SELL signals. It is designed to bring more ease and simplicity to your trading life.
It uses the latest advanced algorithms to calculate changes in the price movement and generates signals right on your MT4. You are most welcome to check more details and trading examples and start making great trades with FX MASTERY every single day.
3 different templates provided by FX MASTERY System are for 3 different risk levels.
FXMASTERY1– It's characterized by the fastest signals as well as the largest potential profit with increased risk. If you are familiar with scalping and catching the quick market movements, you should choose this trading mode. Scalping mode is recommended for advanced traders.
FXMASTERY2– Is the most universal mode, providing the most balanced signals. It provides stable signals with limited risk. This mode is recommended for beginners as well as experienced traders.
FXMASTERY3– Provides the most secure signals, with less profit potential at the same time. Pick this mode if you want to spend the minimum amount of time in front of the computer. This mode is recommended for every type of trader.
Author
FX Mastery Forex Indicator MT4
More Courses From : FX Mastery Forex Indicator MT4