207 (Registered)

(0 Review)
Course Description
[Briohny Smyth] Ladder Flows For Strength
Salepage : [Briohny Smyth] Ladder Flows For Strength
Courses Filesize : 2.03 GB
Build heat and cultivate strength as you move through a beautifully sequenced and continuous flow.
Ladder flows are different than your typical Vinyasa classes because of their sequencing. They begin with two postures, steadily adding two new movements per round. At the end of each class, you'll have memorized a complete flow and received a great, full-body workout!
This series adds a fun twist to the original Ladder Flows plan because not only are the classes longer, but it adds strength-building holds and poses into each round. So as we add new postures to our sequences, we'll pause in dolphin, plank, or crow to develop muscular strength and stability. You'll notice as you repeat these classes that the holds become easier and new variations feel within reach!
Author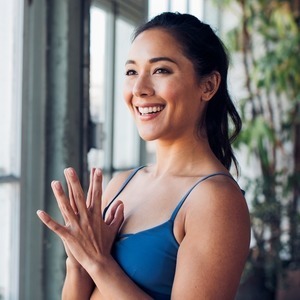 With over 10 years of experience building teacher trainings, online content, festivals, and retreats, Briohny Smyth enjoys serving the global wellness community. Her dedication to yoga as a practice shines through in her signature classes, which blend an invigorating flow with eye-opening alignment instruction. From foundational basics on the architecture of asanas and blending strength and flexibility to advanced clinics on strong inversions, Briohny loves helping practitioners discover the range of their abilities. Beyond the physical practice, she enjoys teaching ways to integrate the mind-body connection into daily life. Whether you are a curious beginner, a serious student, or a seasoned instructor, Briohny's breadth of content carries depth for every learner.
Briohny also enjoys interacting with the online community through all platforms to connect with yogis and assess student needs. Her dedicated following is a direct reflection of her understanding of the journey, as well as the care with which she dynamically adapts new content to naturally evolve student growth. Briohny's favorite moments are in helping people find and blend their true values into their practice. Her biggest hope is that we can all do what we love while always remembering to love what we do.
If you do not see the curriculum, please contact us to get update.
Includes
››

Comodo SSL encryp

››

Learn Anywhere on any device

››

Lifetime Support

››

Full lifetime access

››

Language: English